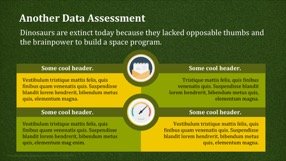 If you're in need of simple grass Keynote theme, then this design is right for you!
Template is a good choice for various presentations, but Nature and Ecology topics will likely suit the best.
Just modify this theme for your own needs to make your presentation more beautiful. It has a lot of unique visuals and infographics elements to work with.
Size: 16:9 | Font: Aller | Slides: 10 | PowerPoint Version Here