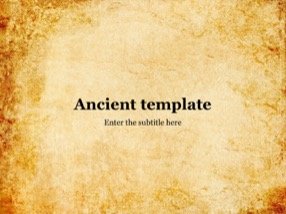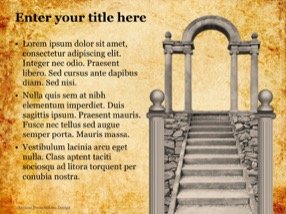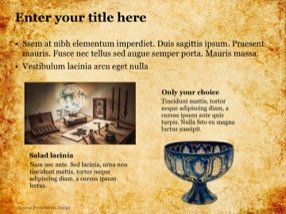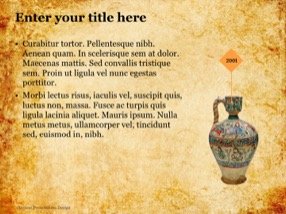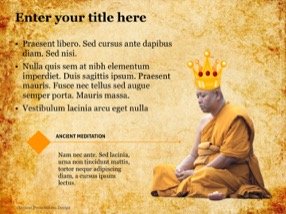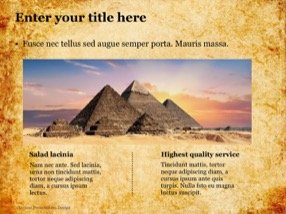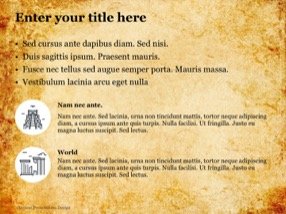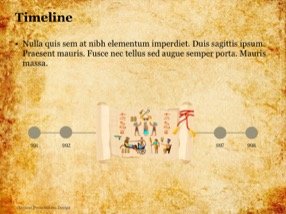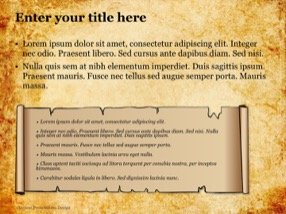 It is unique Keynote template, which is good for ancient Keynote theme. It is well-structured and built.
Use this design to build presentations about topics dating from a long past or remote period.
With this Keynote tool you will:
• Make the project useful to the audience members;
• Commit less time on the creation of the presentation;
• Easily put together presentation with a unique color wheel;
If you plan to use this Ancient Keynote design, do not hesitate and download it now. If you like this template, please feel free to write a feedback below.
Size: 4:3 | Font: Century Gothic | Slides: 10 | PowerPoint Version Here