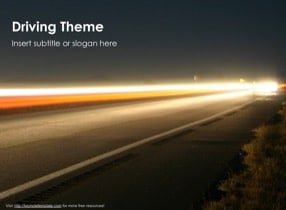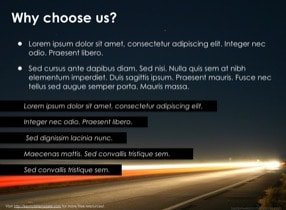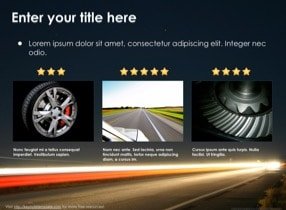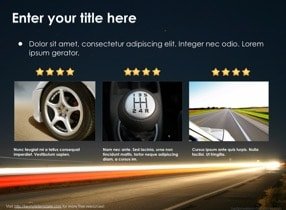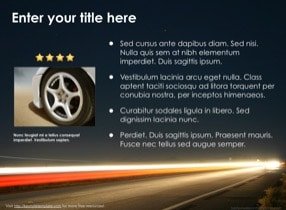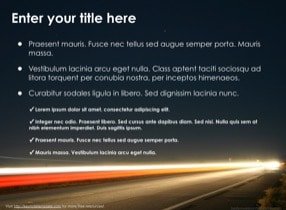 This is a modern drive background embedded into a Keynote template for a car or automotive presentations.
The background gives a feeling that you are driving really fast on a long empty road. You can use this futuristic Keynote template for Travel presentations too, or for simple Auto Show events.
This modern auto presentation has a clean gray style background with colorful lines at the bottom which is perfect for any free automotive Keynote theme.
Size: 1024×768 | Font: Century Gothic | Slides: 8 | PowerPoint Version Here