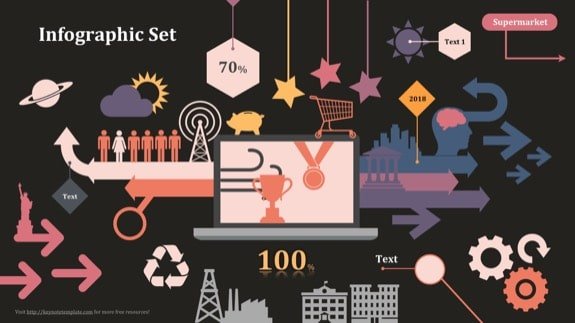 Let your creativity flow with this amazing infographic set for Keynote. Yes, it is free and it is vector based, which means you can adapt it to your own presentation.
No matter what topic you have, on one slide or another, you will need a visual representation of information or data. And Keynote infographic theme will help you with this important mission.
As they say, a good infographic is worth a thousand words! Download now!
Size: 16:9 | Vector Elements: 50+ | PowerPoint Version Here