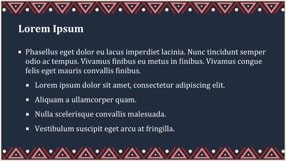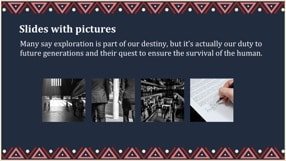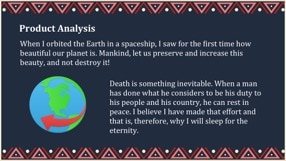 Native Americans Template is a free native template for Keynote that you can use for native presentations or information about natives. The template is great for native Keynote presentations and there is enough room for your content.
Native American theme is perfect for presentations about history and natives. The modern design with American Indian elements of this Keynote theme can also be used for educational demonstrations.
This clean and modern theme fits with current design trends, and the geometric shapes used in the background give a dynamic look. Download for free with one click of a mouse button.
Size: 16:9 | Font: Cambria | Slides: 9 | PowerPoint Version Here