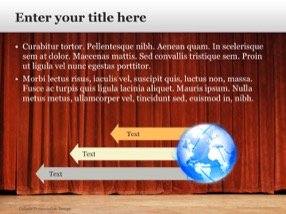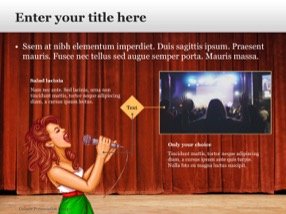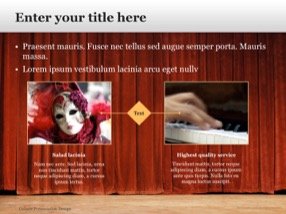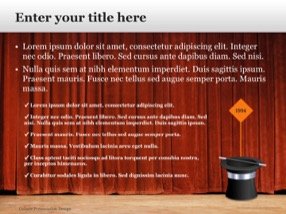 It is great performing arts Keynote template, which is excellent for artistic Keynote theme. It has unique types of slides with performing artists that give you a wonderful artistic expression.
A good solution for demonstrations in front of a live audience. You can create content, update the text, add your own graphics and make it work.
This free PowerPoint tool will help you:
• Make the project useful to the audience;
• Attractively show your idea;
• Connect perfectly with your crowd;
This authentic performing arts Keynote theme uses simple and clear visuals, so it won't confuse your readers! If you use this template, feel free to write a comment below.
Size: 4:3 | Font: Georgia | Slides: 8 | PowerPoint Version Here